My firefox updated from V30 to V31 last week and since then I have been having a recurring issue.
I have several hundred macros that I run each day. I link them all together using the
URL GOTO=imacros://run/?m=
command. I have been doing this for several months with no issue. However, since my firefox automatically update to V31, some of the macros will not play. This seems to be random as I cannot determine any specific sites that are causing the macro to freeze. The first macro will play all of the way through and then link to the next macro via the URL GOTO command listed above. The script for that next macro then shows in the iMacros window, but freezes. I have tried to pause and resume, but nothing happens when I hit pause. Even if I stop the current macro, I am unable to play another. It acts like it is frozen and I have to close out of firefox to run another macro.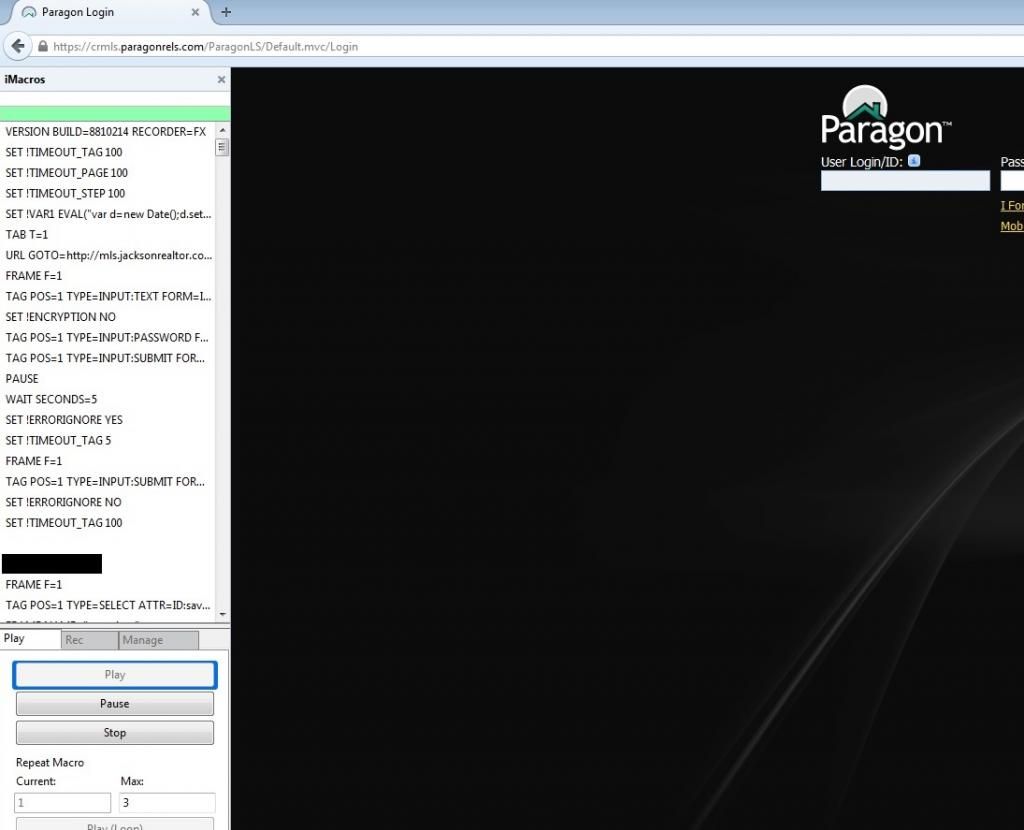 I have checked the code at the end of each macro that links to the next (listed below) and they are all correct. Also, the macro runs perfectly once I restart firefox. It just will not run the next macro for some reason.
Code: Select all
URL GOTO=imacros://run/?m=Successful_Macros%5CUser2%5CWeek-2%5CBoard_3.iim
Is anyone else having this issue? I am considering a downgrade back to V30 if I cannot resolve this issue. Thanks!
OS: Windows 7
Browser: Firefox 31.0
VERSION BUILD=8810214 RECORDER=FX